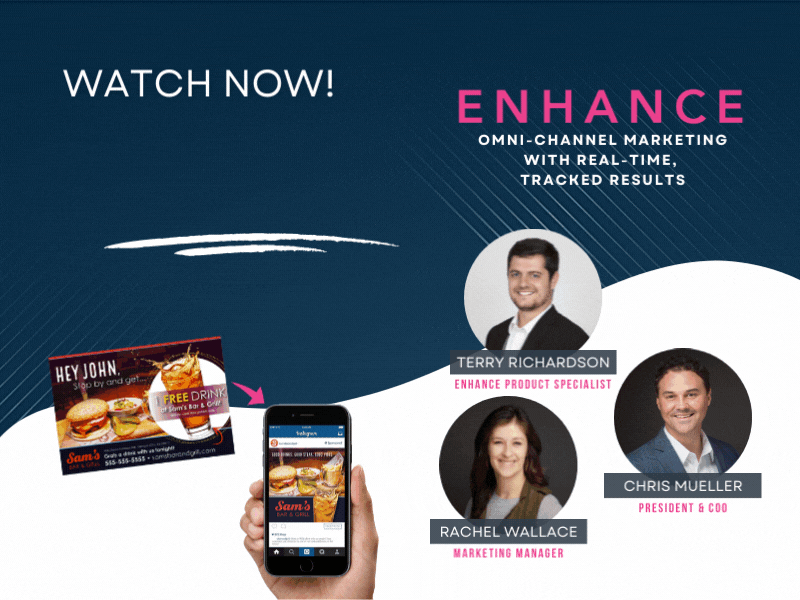 Watch the ENHANCE Webinar
Fill out the form and you'll receive access to the video immediately.
What you can expect to learn:
Omnichannel Marketing Solution
How does ENHANCE sync your print and digital ads for better results?
Online Dashboard
What data is available to you through the dashboard?
Lead Generation

:

How can ENHANCE provide you with additional leads?